The most iconic commercial office building in Manhattan has been reimagined for a new era of business. Owned and operated by the Soloviev Building Company, 9W57 is the choice address for the globe's most elite hedge funds, private equity firms, and luxury fashion houses, providing tenants with unmatched amenities, exceptional service, and visionary architecture and design.
Entertain at the Highest Level. Now Every Tenant Has Central Park Views.
Introducing the brand new, approximately 20,000 square foot conferencing and private dining facility exclusive for building tenants. Meet, greet, lounge, dine and entertain while looking over the most majestic beauty of Central Park.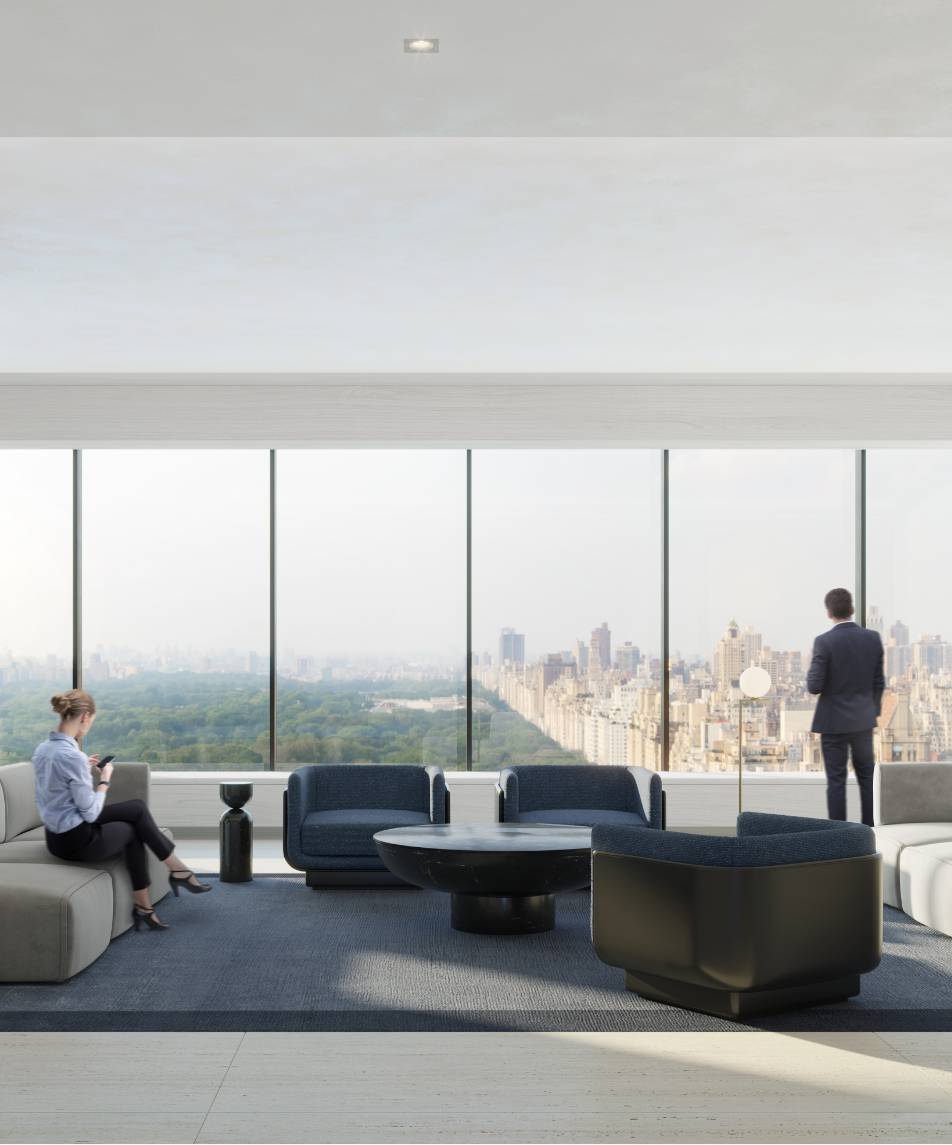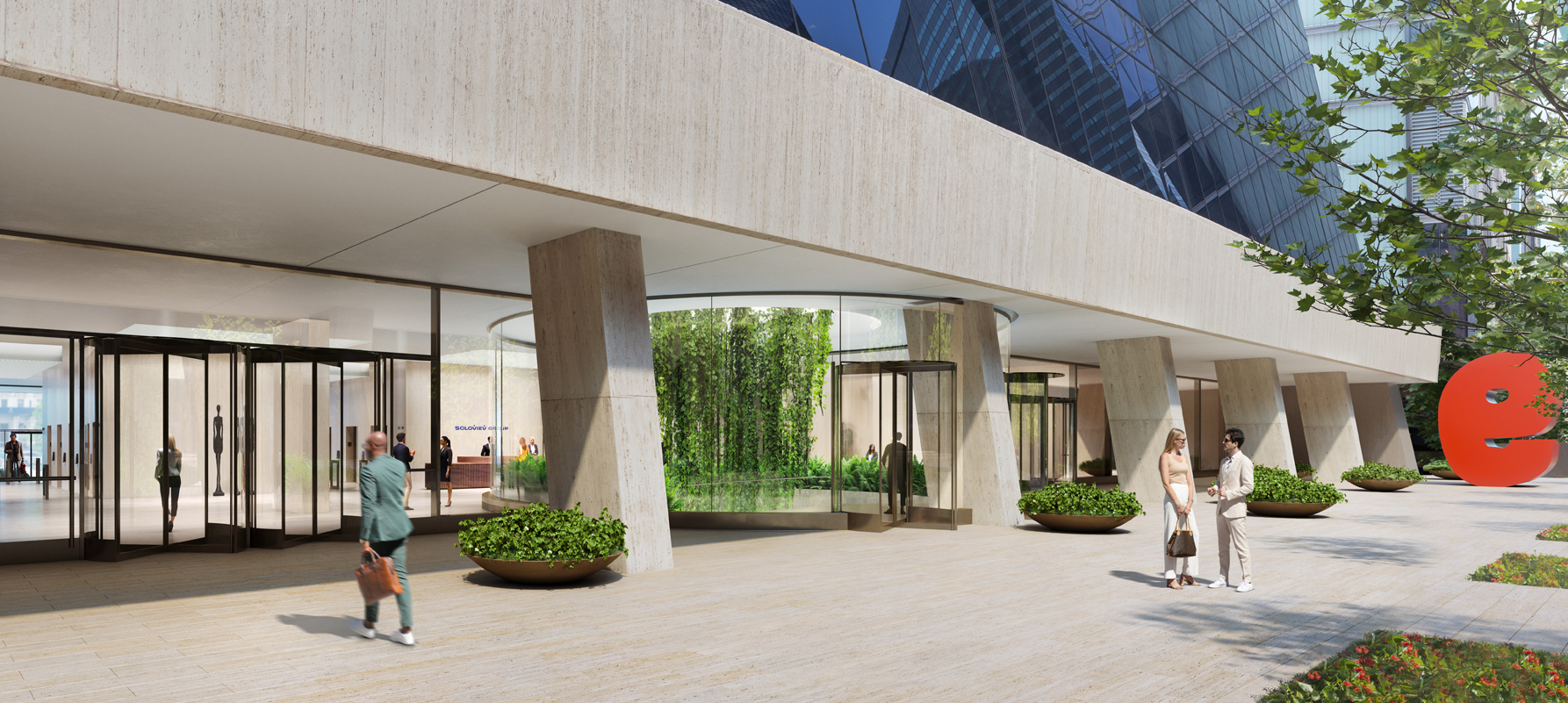 More Reasons To Call This Indelible Landmark Home
Designed by Skidmore, Owings & Merrill and meticulously maintained, New York's most iconic building now offers an updated arrival, state of the art security, world class dining and views for all. A fitness and wellness center and museum-quality exhibitions welcome all tenants and guests.
1.6 Million Square Foot Tower
Underground parking garage
New lobby and elevator cab renovations
Unobstructed Central Park views for every tenant
12' 6" floor to ceiling height
Column free floor plate
Two generators for tenant use
Home to Cucina 8 ½, reimagined by restauranter Auguste Ceradini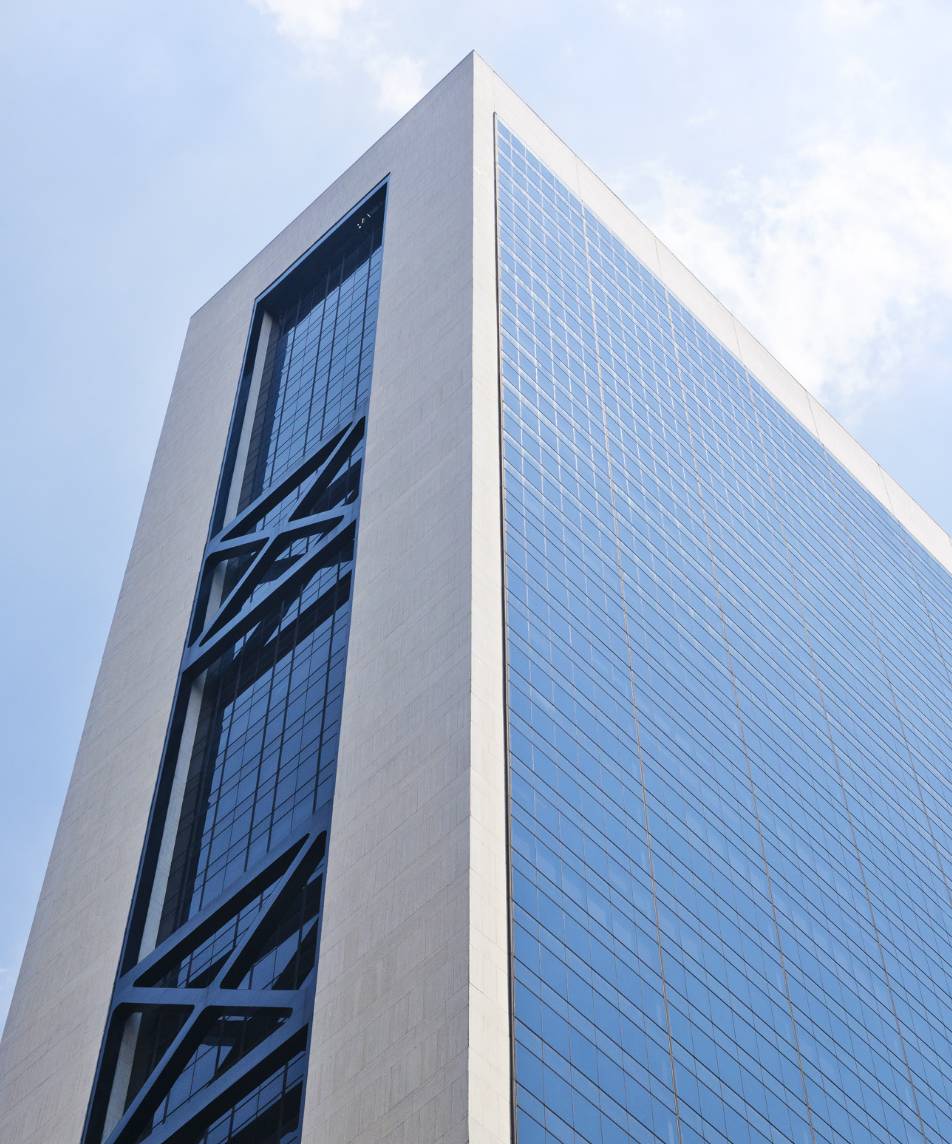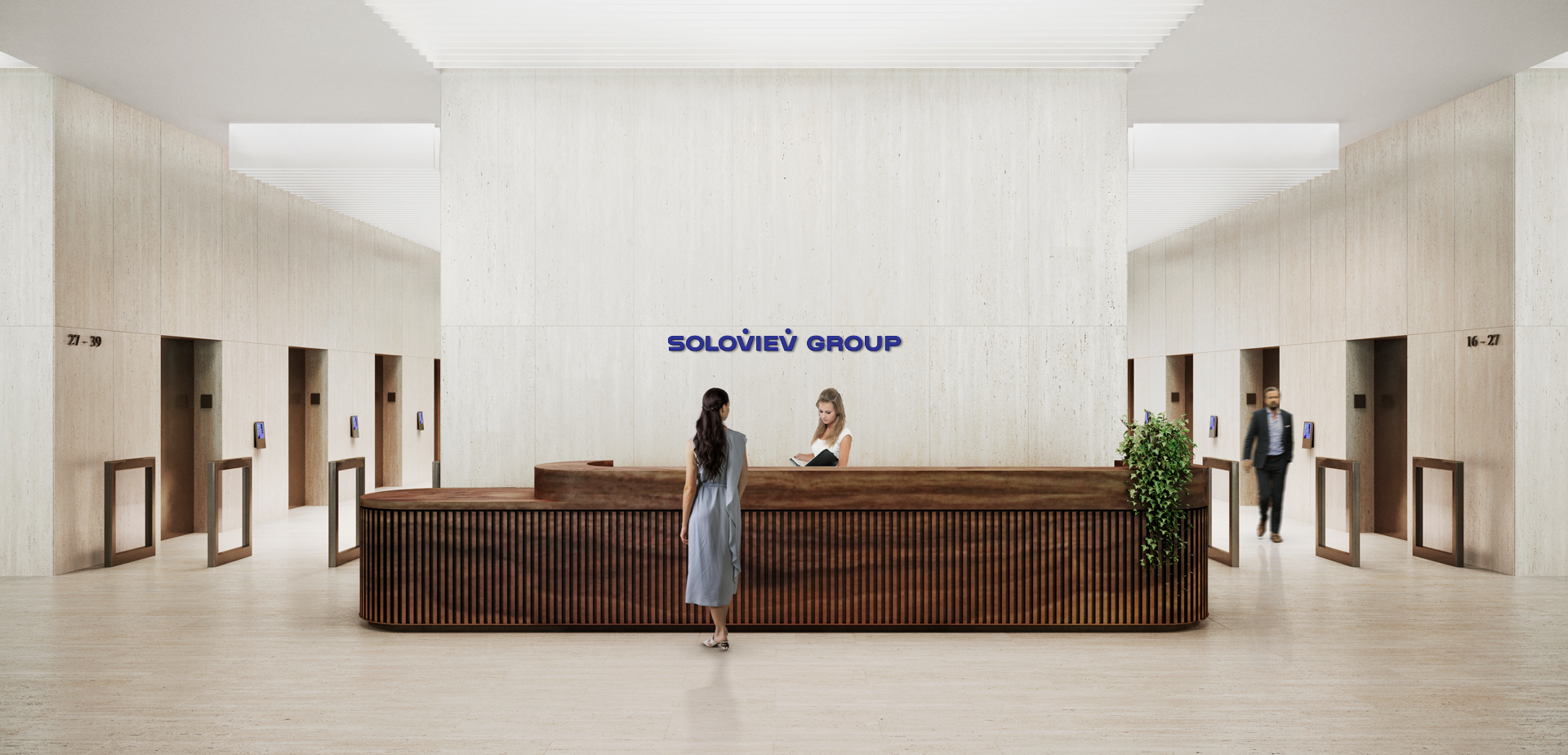 Unrivaled Office Space
52 floors measuring 1.6 million square meters in total offer 50 stories of redesigned and modernized office space and 2 trading floors. All floors above 27 offer sweeping unobstructed views of Central Park and the Plaza Hotel.
50 Floors
50 Stories of office space
02 Newly Designed Floors
1.6M Sq. Ft.
Offering The Latest 
In Security Technology
Tenants and visitors experience secure and seamless greeting, entry, and screening in the new lobby. Upgrades include increased staffing at two new welcome desks, additional security personnel, as well as the latest in visitor pass technology.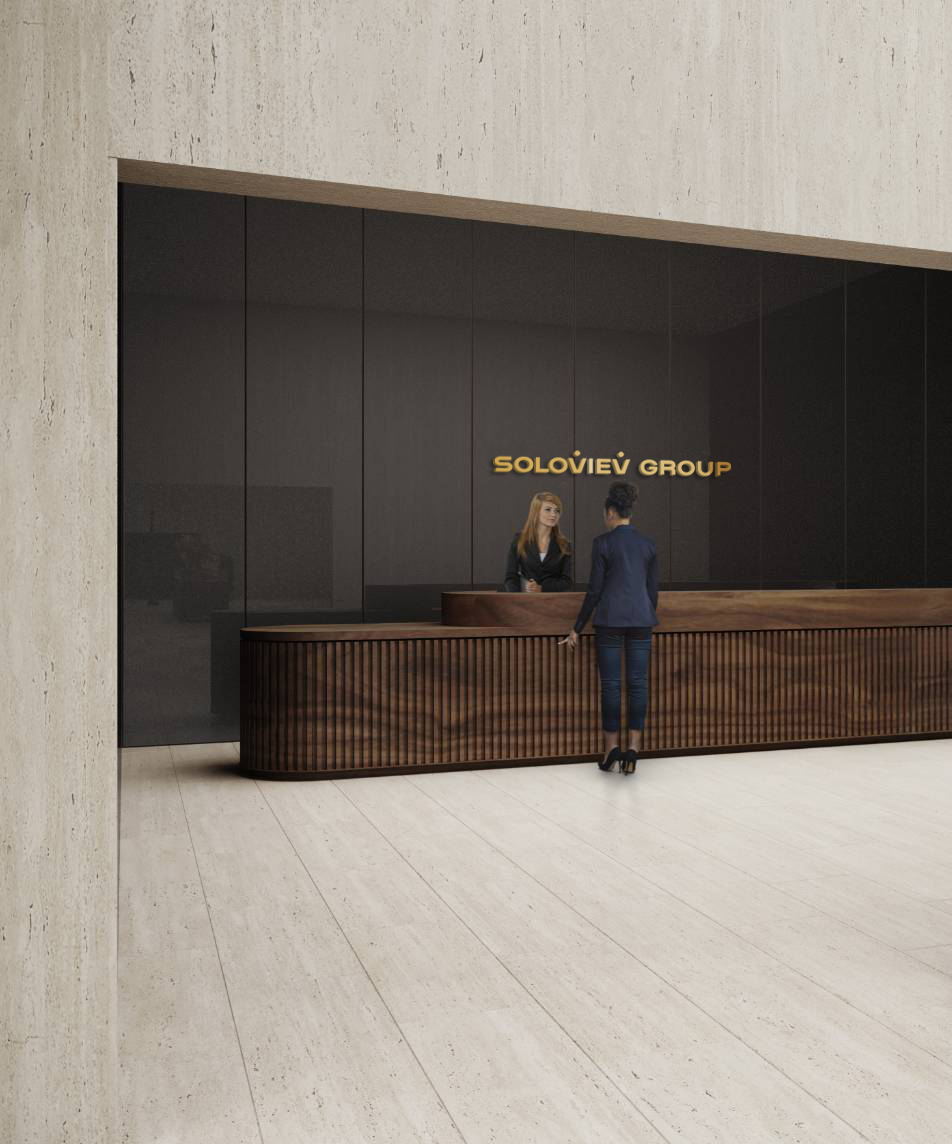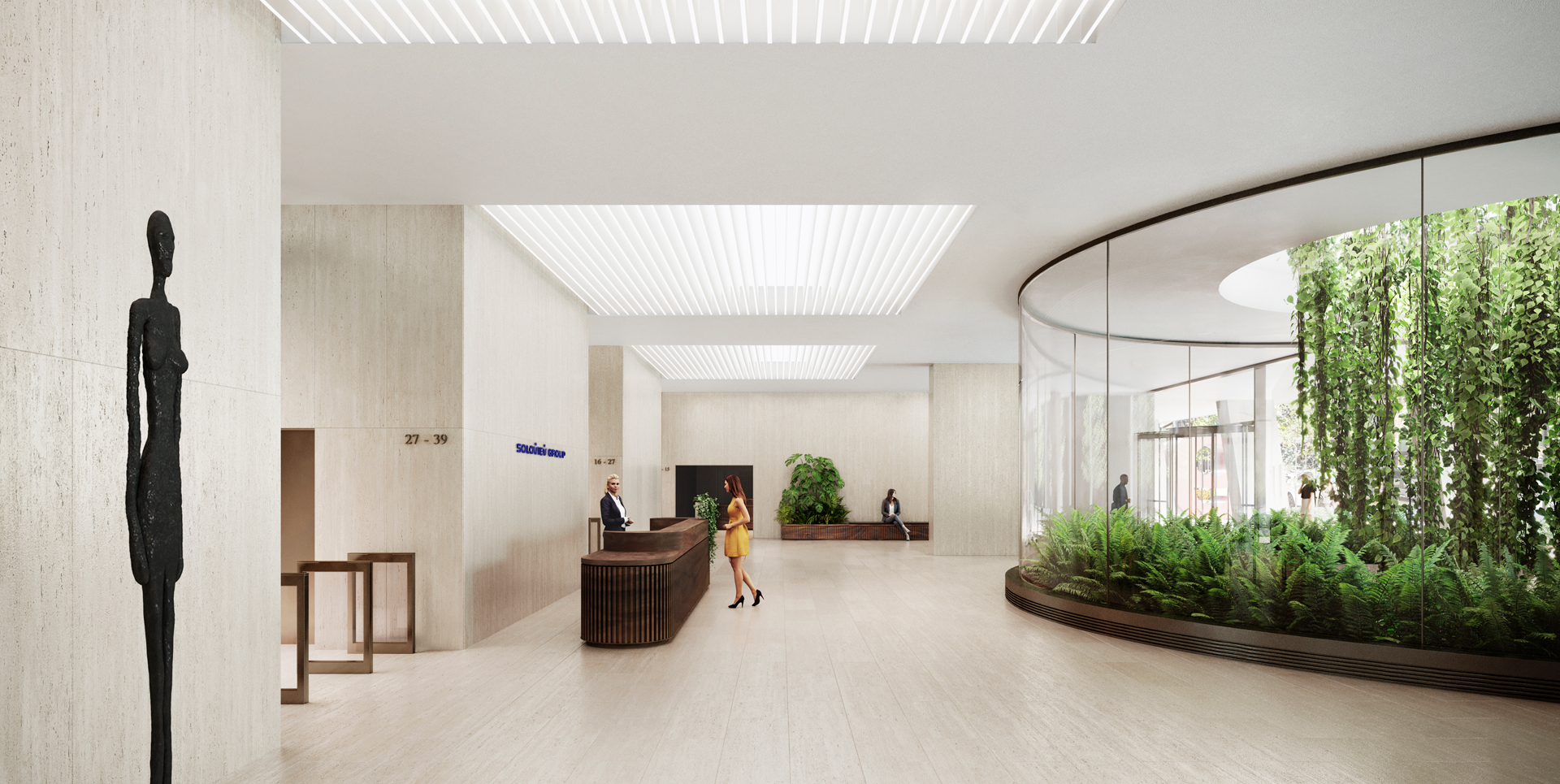 An Unparalleled Art 
Collection On View
Located on the ground floor of 9W57, the newly expanded Soloviev Art & Architecture Gallery showcases The Soloviev Group's world renowned collection of European and American masterpieces. Works by artists including Henri Matisse, Joan Miró, Alberto Giacometti, Francis Bacon, Franz Klein, and Henry Moore are on view for tenants and the public to appreciate and enjoy.